About Us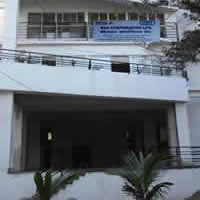 About Us

GUARDFORCE is an Integrated Security Services Solution. We provide an equipped force of security personnel and electronic devices. A team of smart, highly trained and disciplined security staff ensures that your property and lives are under constant vigilance.

GUARDFORCE is a subsidiary of the BSA Group. A renowned name in the Integrated Facility Management sector, the group has been serving in many sectors Since 2000.

Vision
To set a new benchmark in new-age Security.
Mission
To achieve compete customer satisfaction by merging human skills and technology and delivering a consistent quality of service.


Balasaheb Kadam – Managing Director
Balasaheb Kadam is a strategist, a leader and a constant source of inspiring ideas. After completing his graduation in Civil Engineering, he established the BSA Group in 2000. Owing to his 15 years of experience in the security and Facility services, he guides GUARDFORCE with a concrete vision.

Amol Umranikar – Director
Amol Umranikar has a rich skill-set that traverses various areas of expertise. He is an alumnus of Fergusson College, Pune and has with work experience with UNIDO (UN) and in service sector in Europe. He thus becomes a vital force in our operations combining managerial, contracting and marketing skills with entrepreneurship.
K.K. Nair – General Manager (Security Division)
Defence experience of 18 years and an MBA, K.K. Nair understands security through the acute perspective of a strategist. He also has a rich experience in the security service industry. He gives many dimensions to the management of resources and has knack of exploiting their strength.

Wing. Commander .Ashok Sapre. – Head, E-security and Training
Ashok Sapre adds a valuable new-age perspective to GUARDFORCE security. An engineer by education, he understands how to ingeniously fuse technology with security. He also imbibes a sense of urgency in the system with an experience of 21 years in the Air Force and of 12 years in the facility management sector.