IBMS
With Integrated Building Management System, we take a leap towards next-gen security. We make not just your homes and work premises safe with our skilled personnel, but also ensure that the environment is cared for. This is a Green Building that consumes miniscule energy and gives you real-time control. The sensors, gauges, panels and switches are immaculately selected and integrated into a proficient system.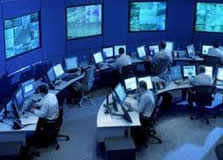 Modern day amenities like air conditioners and heat ventilation consume a staggering amount of energy. At GUARDFORCE, we conserve energy and prevent risks like water leakages, electrical overloading and temperature drift. The components of this system are:
Chillers, fans and panels controlled through sensors, switches and gauges.
Installations based on a studious site survey and customised design.
System looked after through incessant maintenance.
Centralised control through single software. Gives operational consistency.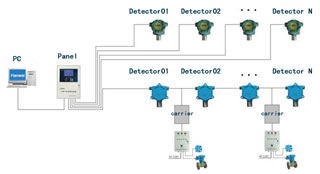 Gas detection is an ingenious way of detecting and preventing fire hazards. In a time when we are using more and more combustible gases for various purposes, this is a vital system to safeguard you from fatal damages. This is achieved through:
Assessment of premises by qualified professionals
Marking the zones vulnerable to leakages and fire hazards
Sensors that react peculiarly to every gas
Army of equipments – electro-catalytic detectors, IR detectors and sensors
Audiovisual annunciations to raise immediate alarms against any discrepancy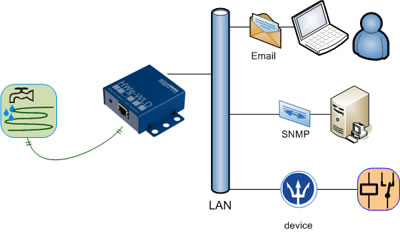 The problem of water leakage has many concerns associated with it – water wastage, electrical and fire hazards and huge economic losses. GUARDFORCE sees to it every drop is detected and reported. Modern equipments used here are:

Highly sophisticated equipments like sensors and pressure transducers
Detectors for the smallest kind of leakage
Prompt alarm raised for swift action