Services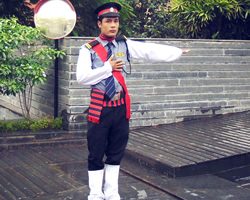 A huge campus is a microcosm of the world outside. Unfortunately, traffic rules imitate the disorder on the internal roads. Our traffic warden is a specialised post handling all the internal traffic and the traffic in front of your main gate. Among his prime tasks are monitoring the use of parking metres, controlled parking zones and one-way systems. He also provides valuable assistance to the police in various traffic control activities.
A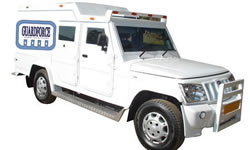 test of security is when your cash has to travel. We prepare ourselves with a quick-response personnel and savvy vehicles. The services include:

Vans with teller(s), guard(s), coolie(s) and driver
Vans with guard(s) and driver
Vans with driver
The clients can choose from various packages we provide – contracts or one-time bookings.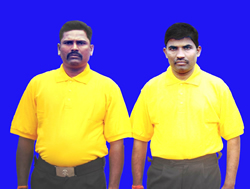 At every party, there are elements that need to be kept in check. Places like night clubs, pubs and even marriage functions need them as public safety in controlled environments can be a tricky affair. The bouncers we provide exude strong control over any kind of mishap. They are the right mix of strength and obedience.